Here we have another nice Master Box figure set.
The prone figures here have very nice definition, good detail (also surprisingly good
faces
) and "action" poses as is common with Master Box's sets.
We have a prone MG-34 set of the gunner and assistant gunner (with a little photo of the inspiration on the package) and three prone infantrymen, one is supposed to use a PPsH, the other two can draw on the included weapons set (review of which is can be found here) but are supposed to have K98ks, one with a S48/98 bayonet (the figure even has an empty bayonet frog), the other is also hurling a M24 grenade.
Of course everyone draws on the included weapons set (review of the same
here
) and could theoretically given everything up to the Stgw 44 or G43, both of which of course would be
highly inappropriate
.
Everyone has the M40 uniform with 5 buttons on the Waffenrock and rolled up sleeves - so it's summer 1941 or 1942. Of course it could be the M36 uniform just as well but this gets more unlikely the later on the Eastern Front the figure set is placed, and certain factors such as the puttees with ankle boots that are worn by the assistant gunner and the presence of the strongly PPsH suggest Case Blue. While a PPD could be used instead of the PPsH (though none is included in the weapons set) to backdate the figure to '41, the puttees would be more of a problem.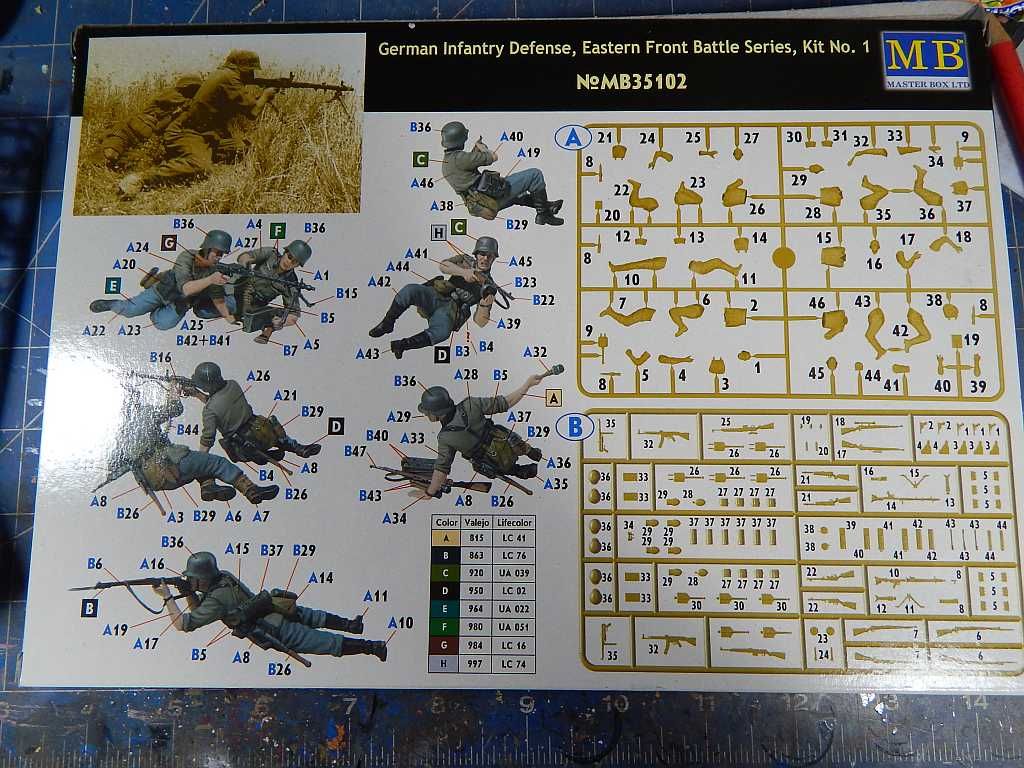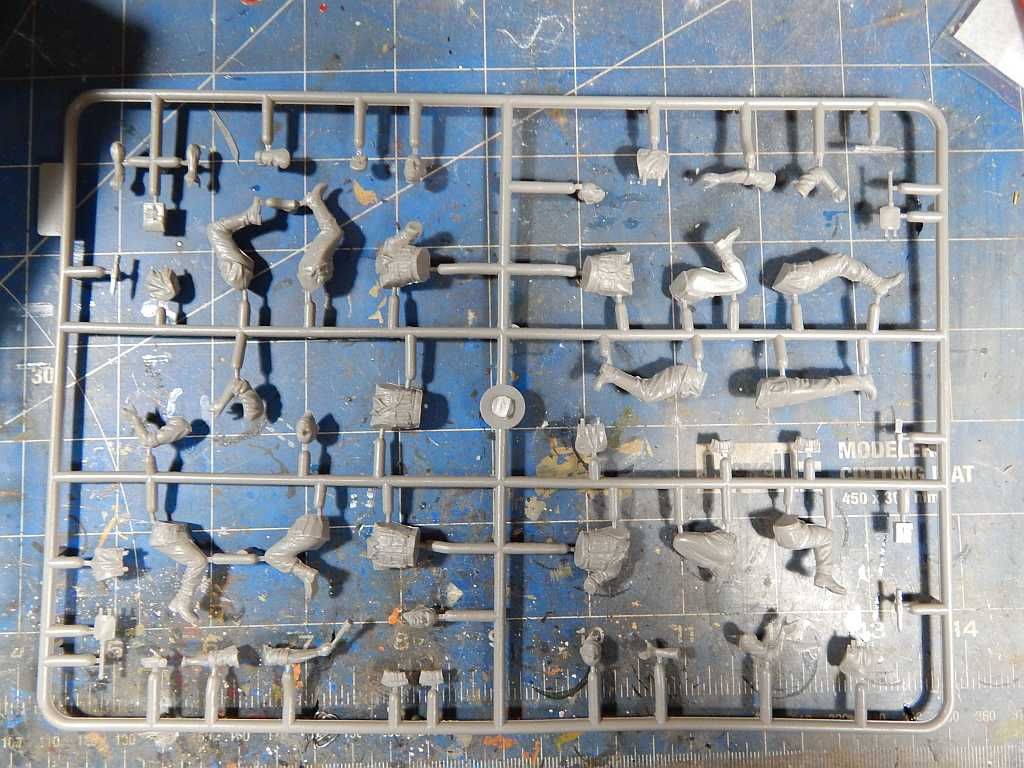 (
Doomguy
....
)
Again, a very nice set, especially given the general lack of prone figures, especially prone
combat figures
which is of course very strange given that's
the
pose for a modern firefight ever since the 1870s...
Best regards
Raoul G. Kunz