Here's one of my recent favourites in figure sets.
Generally speaking most of Master Box's figure sets are of great quality, but the recent sets (roughly 2010 and since) have taken the quality up a notch again.
It doesn't hurt that they're fairly cheaply available, at least in the EU, probably because it's an Ukrainian manufacturer and we're currently in a great game like cold/hot altogether undeclared war by proxy with Russia over the whole situation.
I'll leave it at that, that's something for another day and forum
.
Mould quality, as can be seen from the close-ups, it great, detail is sharp and there is a good amount of it, even small things like wrist watches are included.
Everyone is wearing the M36 field uniform, however without painting there is no actually visible difference to the M40 (the difference is that the M40 has field grey shoulder boards and collar whereas the M36 has these in black and bottle green respectively). The tunics all have 5 buttons which is correct for the M36 and M40 uniforms, the M41 had 6 because of declining quality, so it's decidedly early war, pre- and up-to Barbarossa. It should be kept in mind though that the better quality M36 and M40 uniforms remained in use a lot longer, sometimes until '44, simply because they where made in way superior quality and thus also more resistant to field (ab)use
.
The poses seen to be expecting enemy contact or are taking cover behind some waist high or higher cover (FPS style
)if already engaged.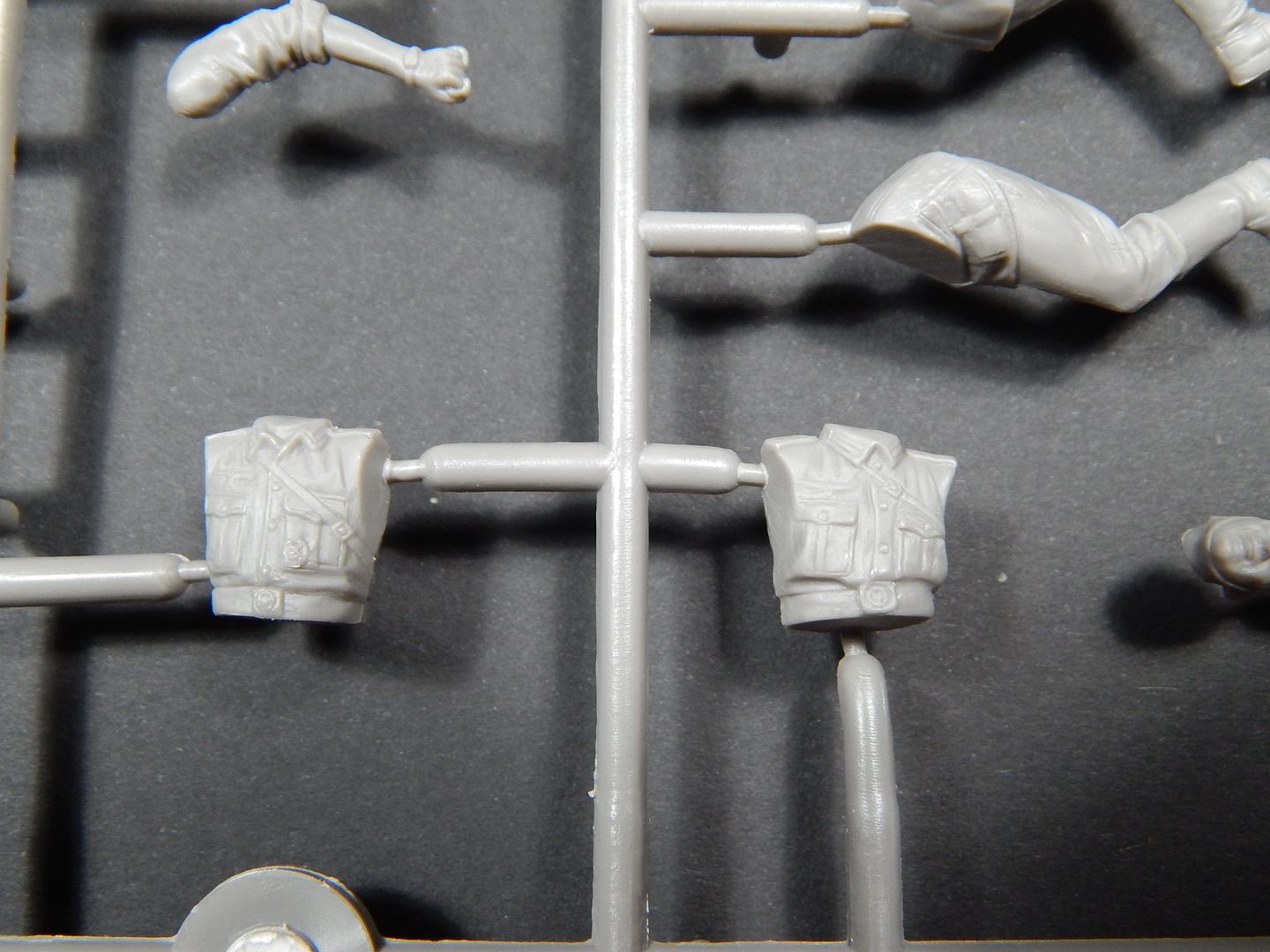 The figure sprue seems to lack equipment aside from bread bags, tent rolls and sheathed bayonets, because it comes with the
glorious
Master Box German weapons set (I'm
totally unbiased
because I only have
~20 of those
lying around here...
), which adds another whole set of value to the box.
The weapons set contains not only a whole lot of guns, especially when compared to some other weapon sets currently on offer, but also gas mask containers, two patterns of spades, ammo pouches and canteens.
The weapons themself are some of the best plastic ones available, short of the Dragon Gen2, though those seem to be unavailable separately, and if they where they'd probably be
prohibitively expensive
with Dragon's recent pricing policy.
The set contains 6 Kar. 98K, two of which have the S48/98 bayonet mounts and two come with scopes, one with the unofficial DMR
Zeiss Zielvier 4x
ZF39 mounting and one with the "real deal sniper" Zeiss "
Zielacht 8x
" ("aim eight") ZF42 telescopic sight.
It also comes with two G43, one of them again with the ZF39 DMR optics, two Stgw 43/44 (optically mutually interchangeable) two Mp 38/40,m two Soviet PPsH's, two Bergmann MP35's, a MG34, a MG42 as well as three Parabellum P08s, two P38s (both with pistol holsters) and three M24 hand grenades (the stick ones) as well as three M39 "egg hand grenades" (no prices for guessing how those look
).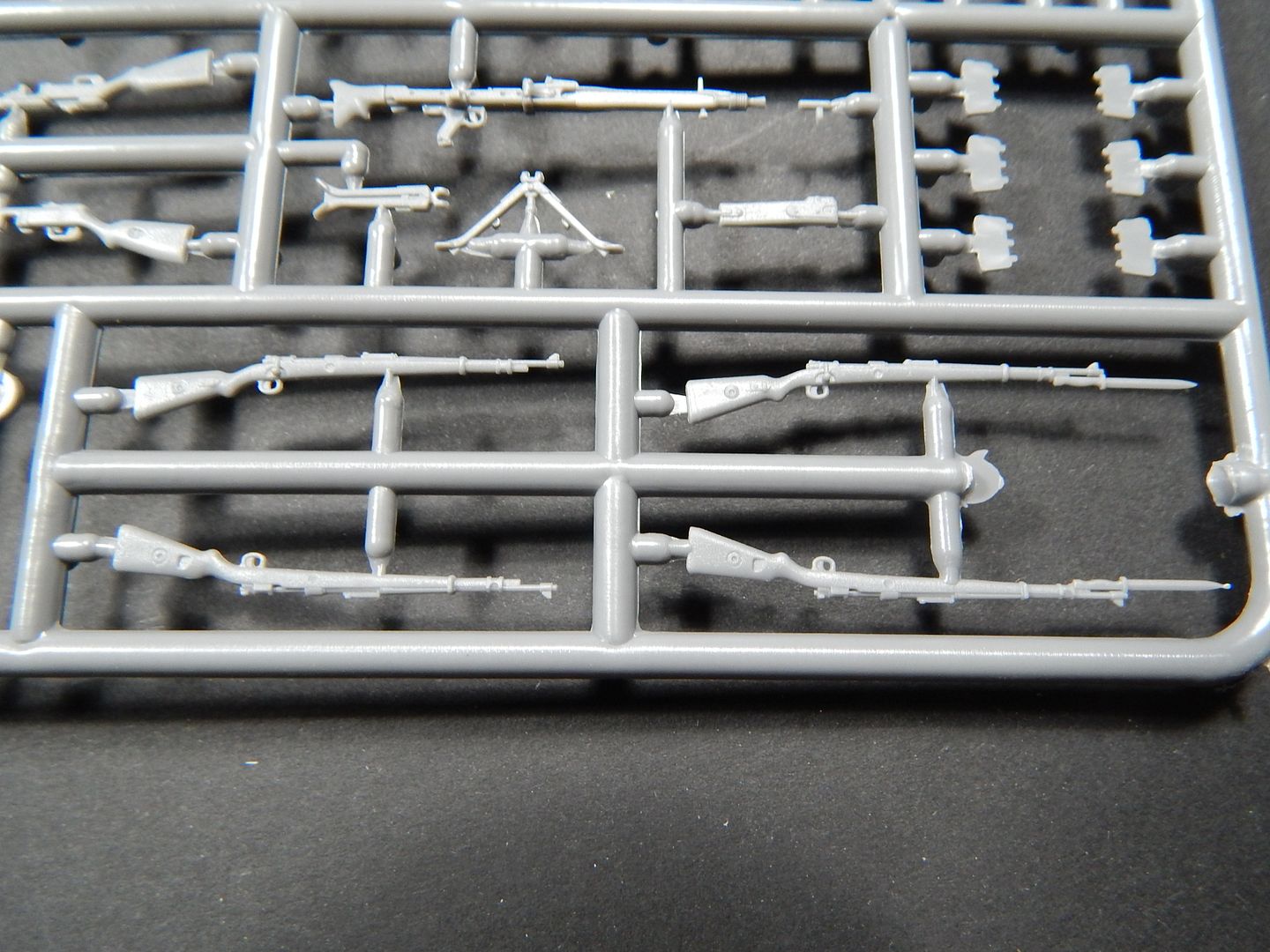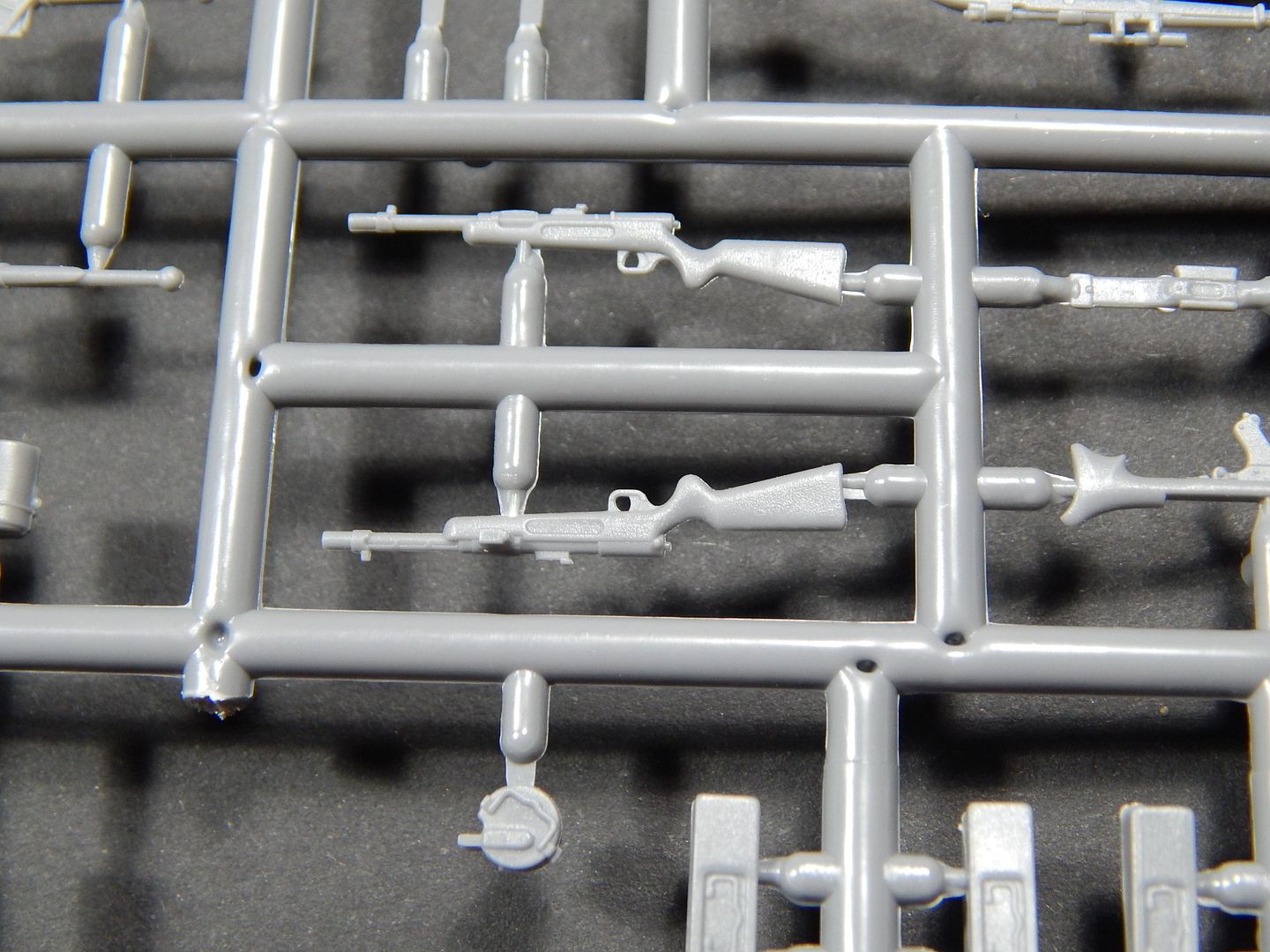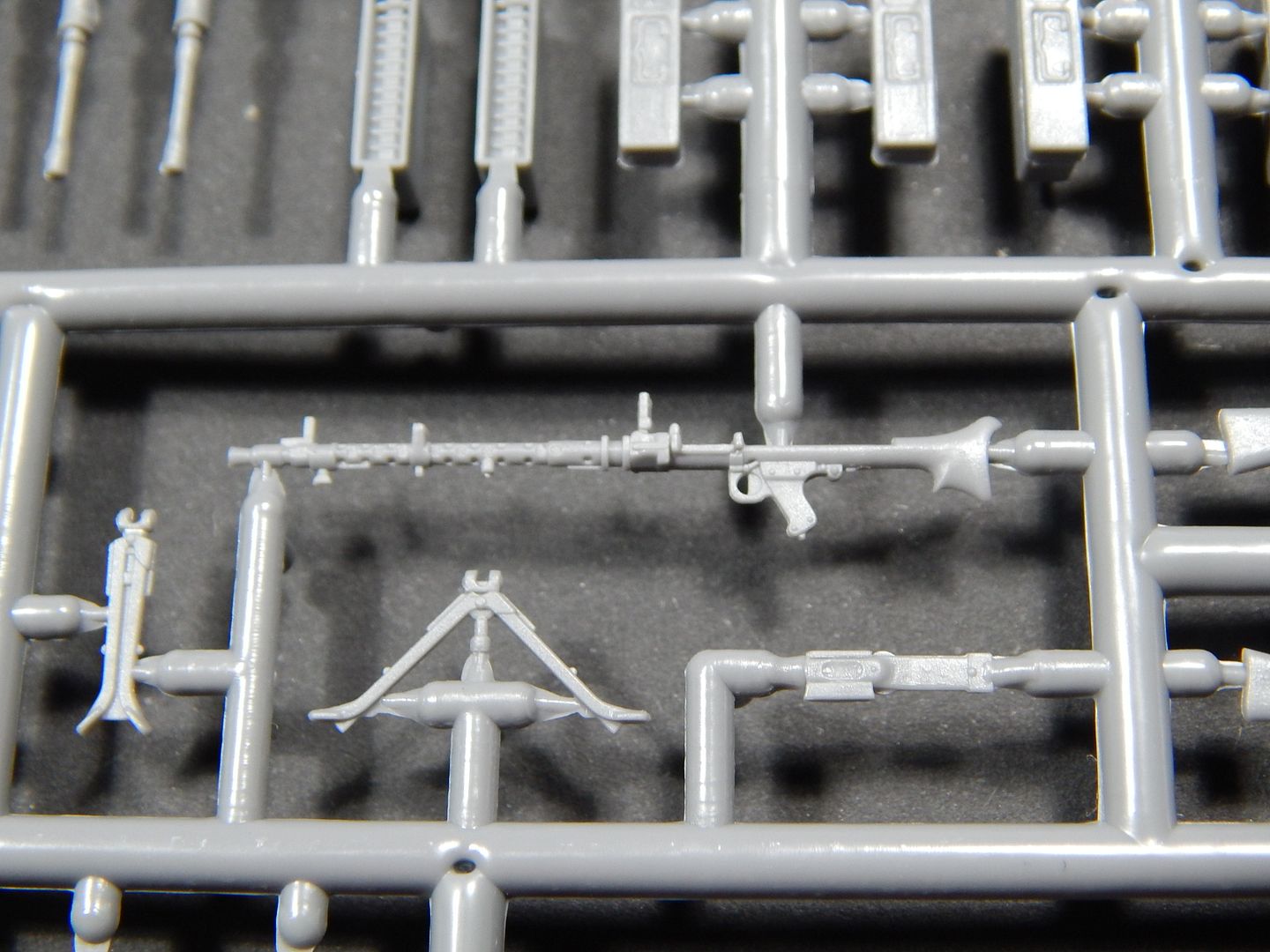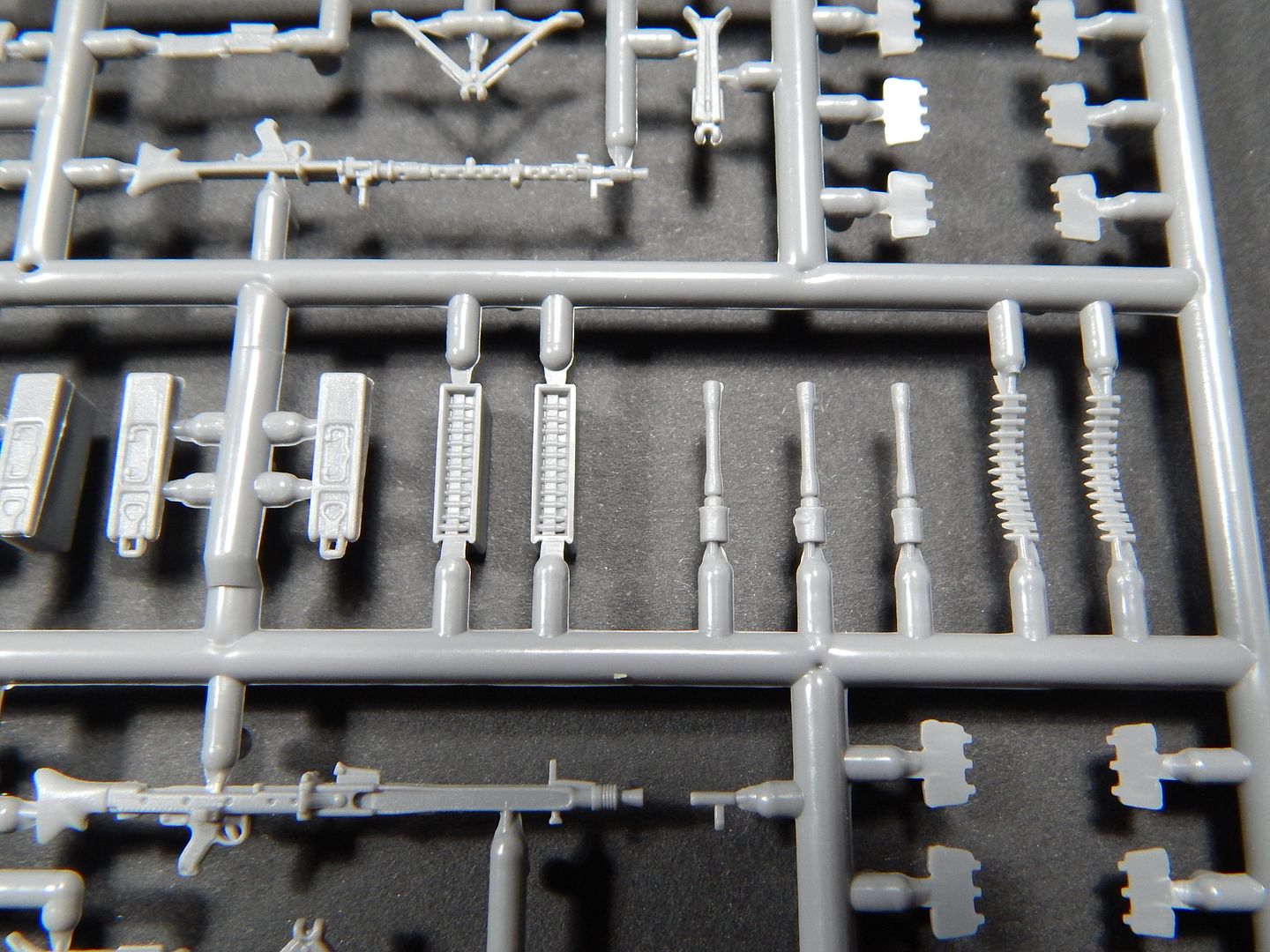 If you'd like to see most of the figures built look out for my
recent diorama
(the on with the four 38(t)'s), they are all on it among other MB figures and everyone carries guns from the weapons set.
Conclusively, this is one of the best value and best sets period of early German Infantry currently available in my humble and unqualified opinion
.
Best regards
Raoul G. Kunz

I know I'm a Welwala for still using photobucket...