Before I get started on the build I thought I would do an in box review of the two sets I plan to use.
First up, Academy "M113A3 Iraqi 2003". Got this second hand, box a bit knocked around but the kit is complete.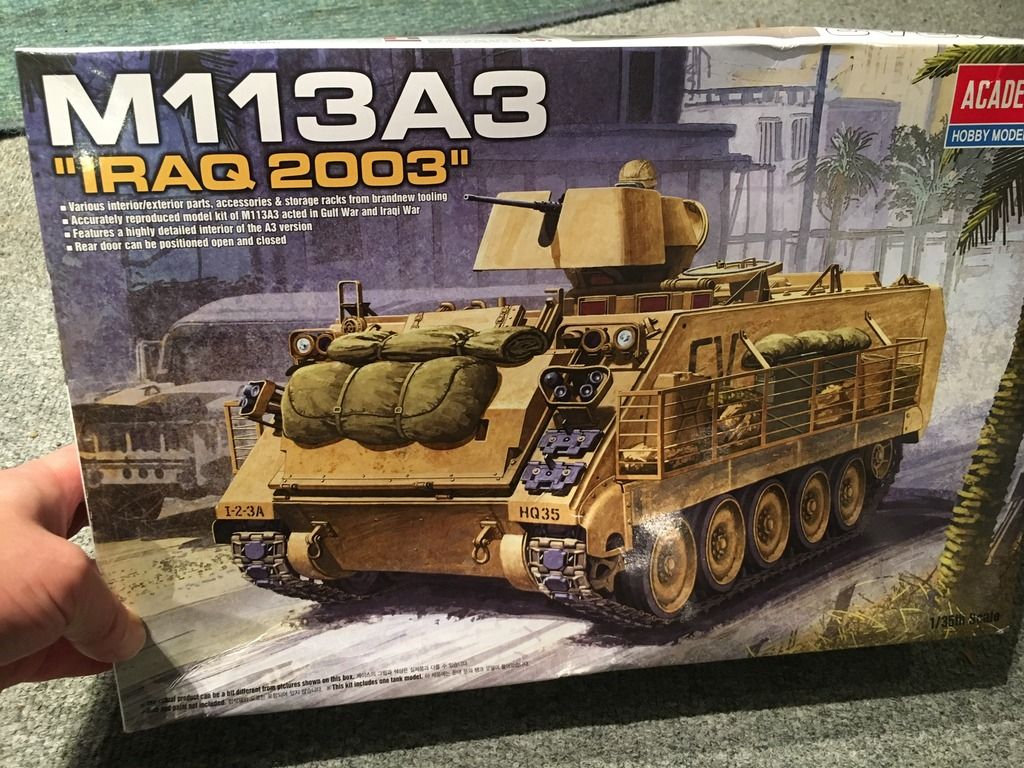 Kit was released in 2011 and is a reboxing of previous M113 kits with extra parts and a new top deck and tail ramp.
So what's in the box? 7 sprues of kit parts are included, molded in a light tan plastic. Two sprues of individual track links are included as well as rubber band tracks. A small set of decals lets you model two variants including an ambulance. A small sprue in clear plastic contains water bottles. Instructions are poor, they are difficult to follow and don't even mention the two sprues of individual track links.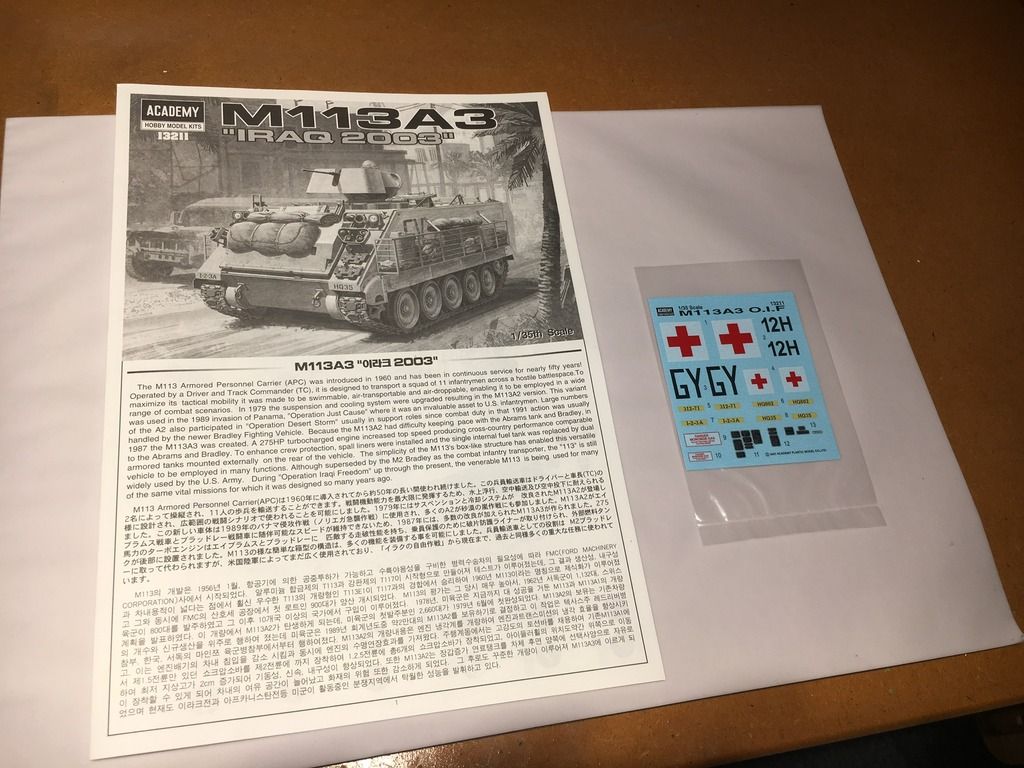 Being a reboxing there are a lot of unused parts including some stowage and two crew figures. The pic below shows the unused parts shaded out.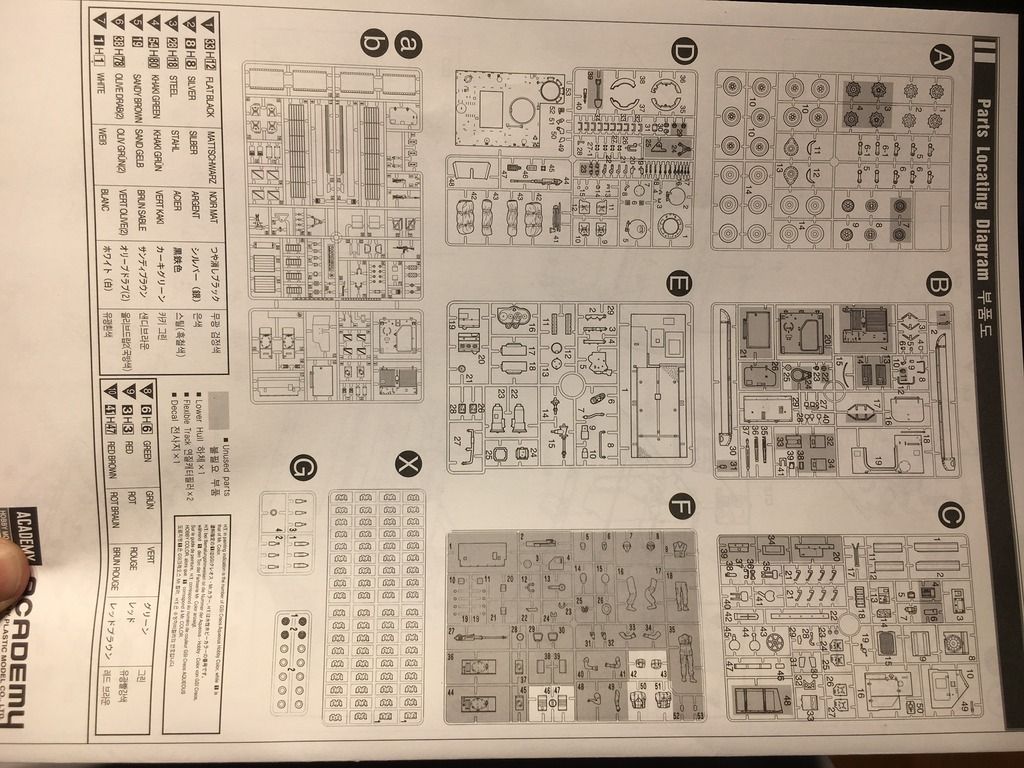 A quick look over the sprues shows that the detail is crisp and there is very little flash. Mold gates are small so there shouldn't be too much clean up required.
On to the conversion kit.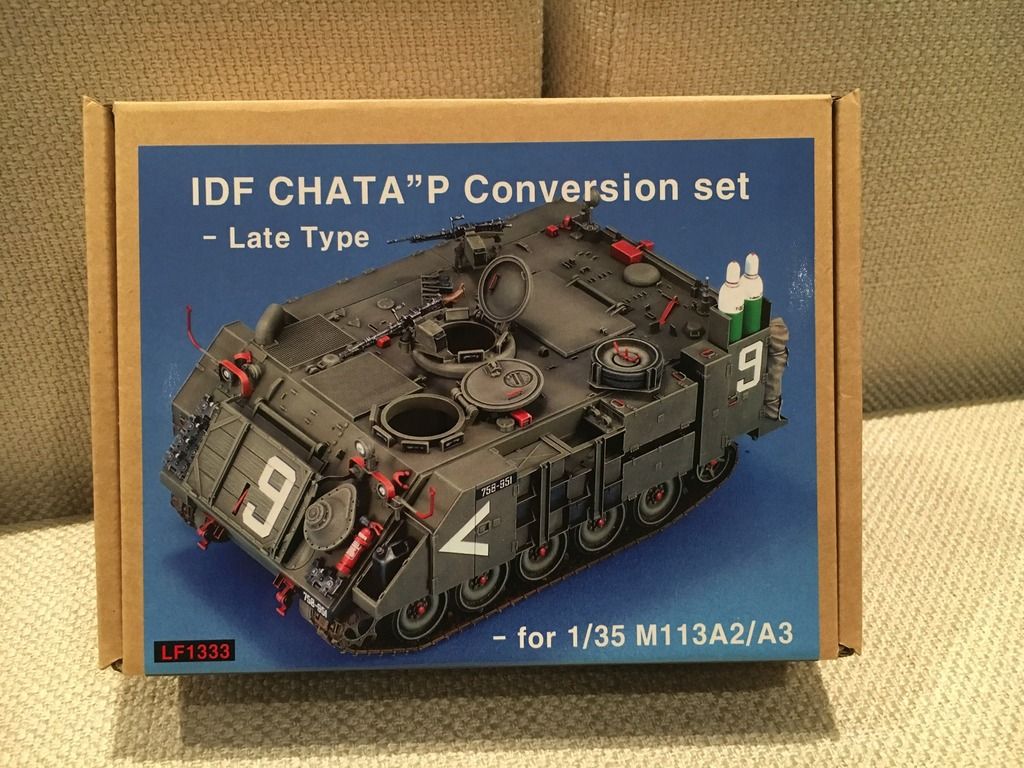 LF1333 is Legend's IDF Chata"P conversion kit. Comes with two small frets of PE, a large bag of Resin parts, a piece of string and several lengths of brass wire in different diameters. There is also a small sheet of decals.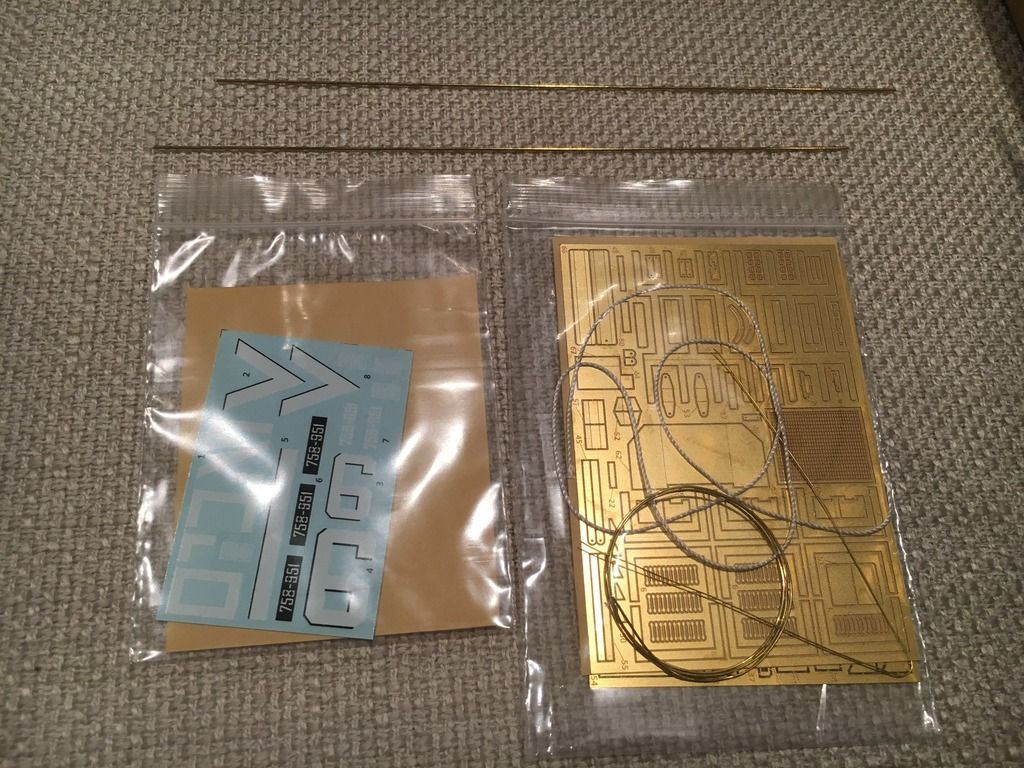 The resin parts are well molded in dark grey resin. The PE is a bit basic, but will be more than adequate for the parts it replicates.
Instructions are provided as a series of labeled photographs and will take close attention to follow so as not to miss parts. This is definitely a kit for the more experienced model builder
Anyway, should make a start on this tomorrow but suspect I will have to spend a bit of time working out my work flow as there is the potential here to build myself into a corner