And here we go again!
Now that the 251 is done its time to approach the other group build topic: armoured cars!
And because I'm evidently insane I've chosen the most complicated inter-war design I could find: the Sd.Kfz. 231 8-wheel reconnaissance car... which is quite idiotic at this early phase in that it doesn't have a radio...
Given that the mechanized version of the Bewegungskrieg (war of movement) we know (
ahistorically
as a matter of fact, I recommend reading Mr. Citino on the subject) as "Blitzkrieg" pretty much relied on having a maximum density of radios available you'd kind of
expect
the very edge of any advance to have one available...
not
having a radio in a
reconnaissance vehicle
almost seems to defeat it's declared purpose...
But to
compensate
it has an
insanely complex suspension
, 8-wheel-steering, driver stations in both directions, a turret with both a 2cm KwK and a MG-13 (a somewhat distant predecessor of the MG-34, through the MG-30, which the only real difference being that it's heavier and magazine fed utilizing 25-round box-magazines; also used in the Panzer I Ausf.A) and a size and silhouette worthy of a medium
tank
...
Here's the box and what's in it (and plenty much there is, excepting a complete engine, this kit has a complete interior - which sadly is somewhat wasted on my build since it won't be all opened up, though a little might be visible eventually)=>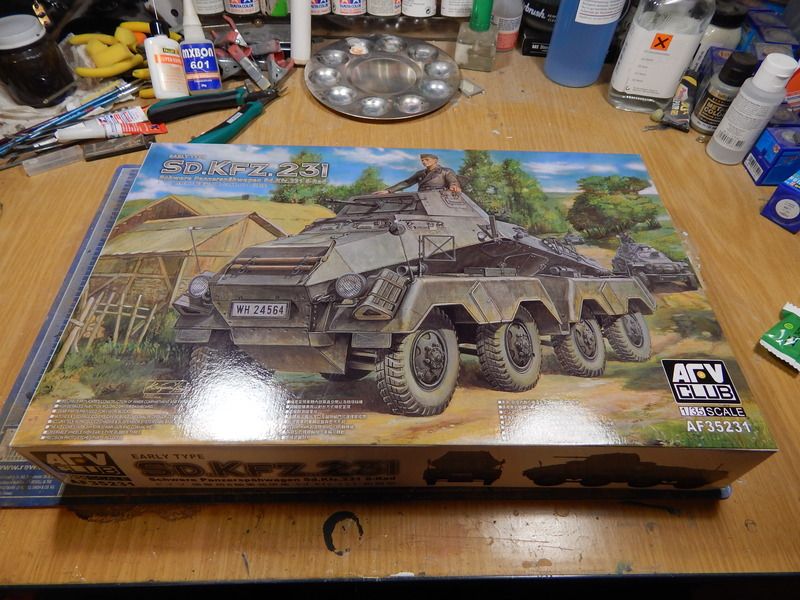 Also utilized in this build will be a Miniart base I had lying around for ages - it would almost be a shelf queen if it where a kit
=>
As usual I started with the turret, if there is one it'S always the first thing I built... somehow it gives the rest purpose... I know, I know - I'm weird
.
I used RB barrels for both guns. The MG-34 barrel is similar enough to the MG-13 that it doesn't matter at this scale =>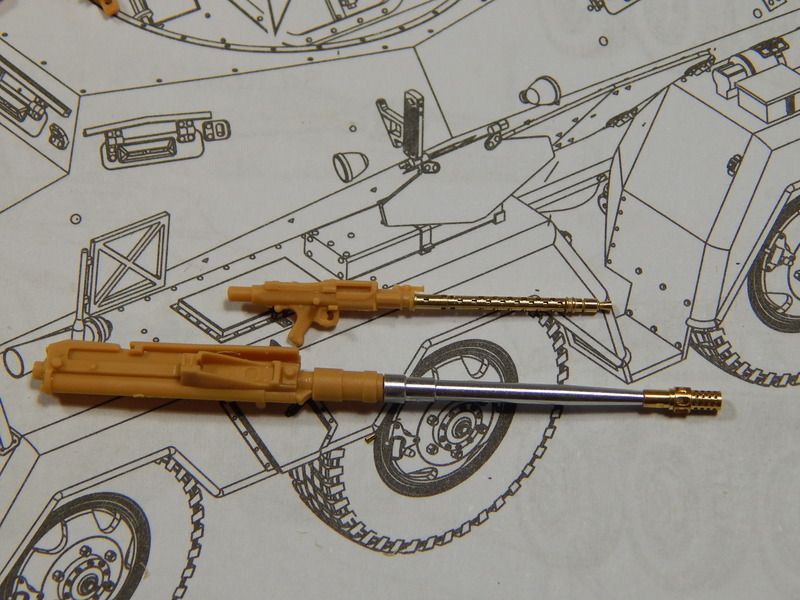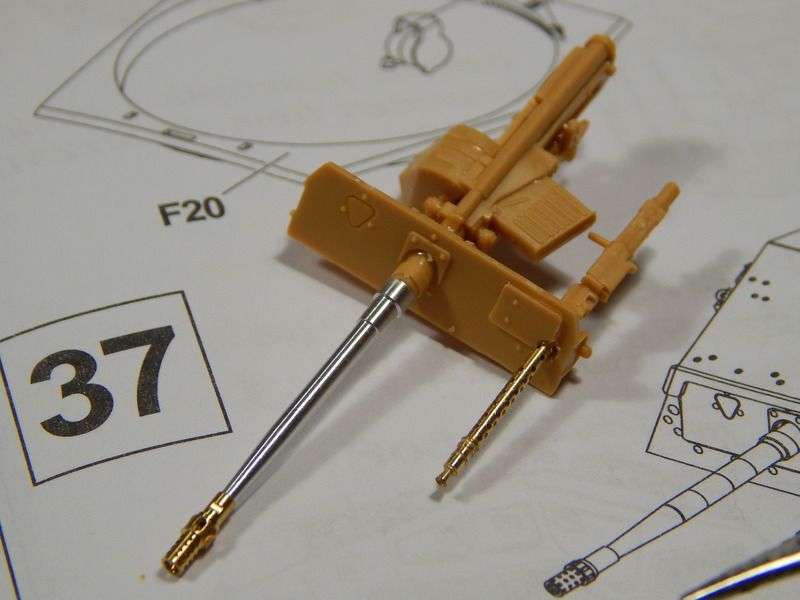 Did I mention that the suspension is insanely complicated?=>
Next up is the body with some, though not
all
, interior.
Best regards
Raoul G. Kunz