I can't exactly recall why I bought this, but I'm pleased I did
There are 3 bottles :
Green Glaze
Brown Glaze
Dark Brown Glaze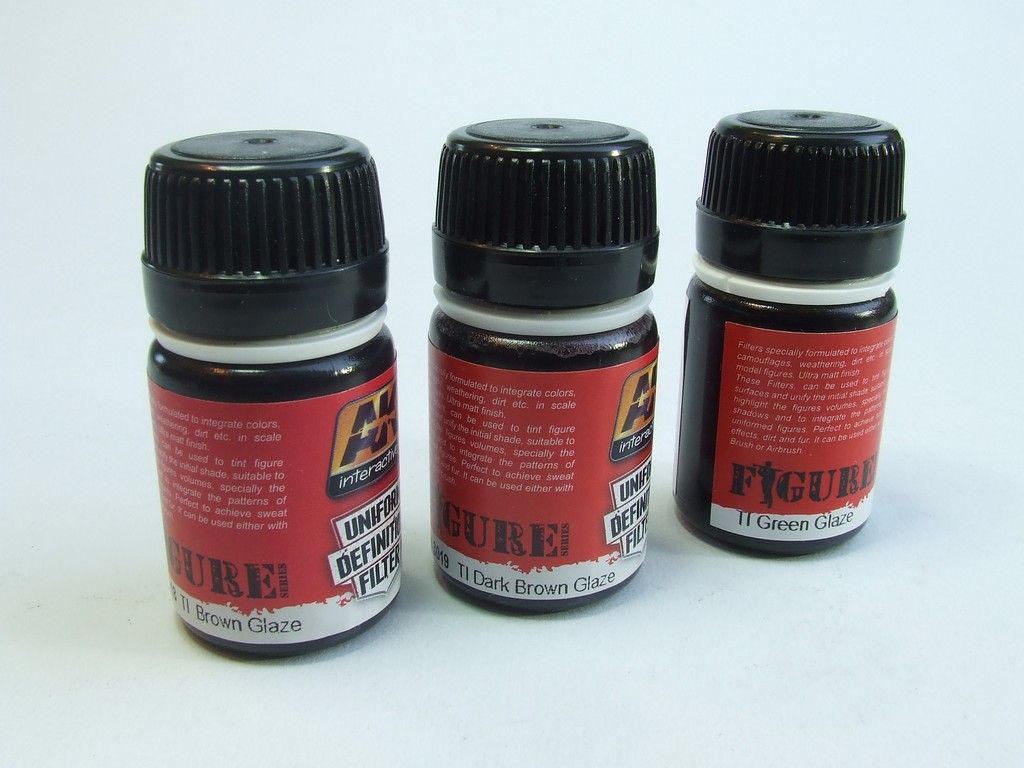 They are acrylic based Filters/Glazes that dry to a very matt finish and are very easy to use. Lazy really, which is fine by me
You can very obviously make your own glazes - using any acrylic paint preferably with a dab of Tamiya Flat to really matt it down, but hey it's just ONE more thing to do. Lord knows, figures take long enough at the best of times.
I find these hugely convenient to use - a quick shake and just brush it on. It's particularly useful for "unifying" camo schemes - I used these on the BTR and Sd.Kfz 6 figures and was very pleased. They have sufficient strength to pick out creases, and I even started using the Dark Brown for facial details - a bit more control than using enamel washes.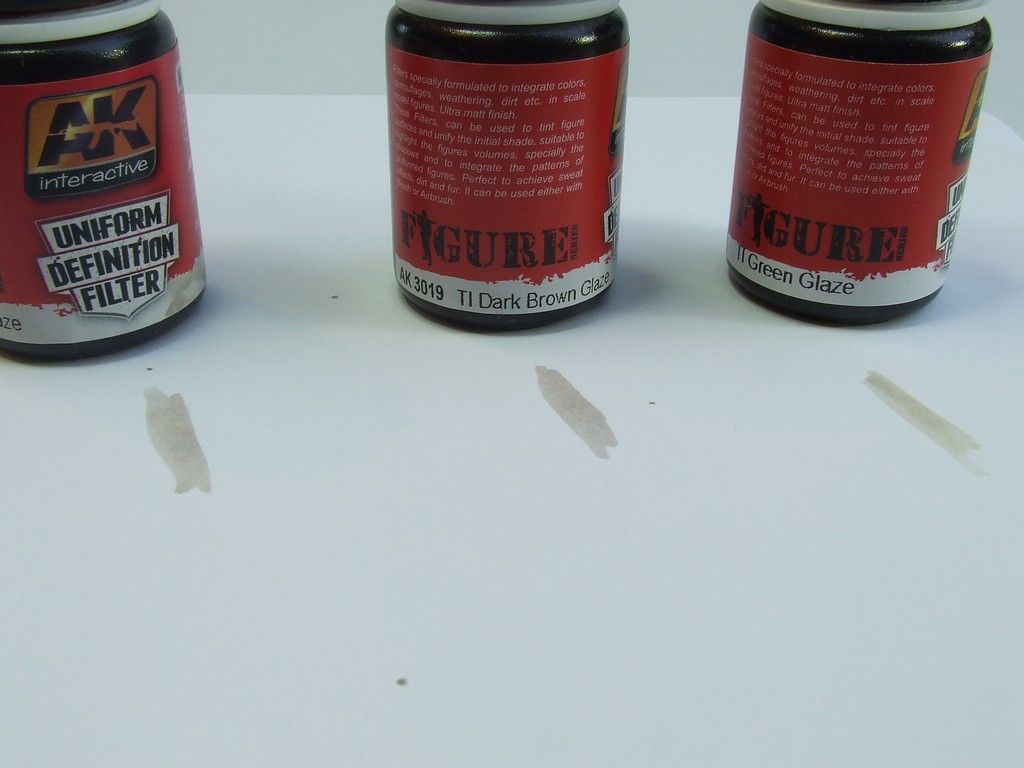 I had some slight difficult getting mine from Creative models UK - stocks were low so I'm not certain just how widely available they are - but if you see them - grab them. You won't be disapointed.
Rob