Hi all,
just before the holidays I started this kit by Trumpeter. It depicts the BMP-3 in service with the UAE army. The kit comes with a basic interior and two possible decorations, the first one for an IFV in the usual desert camo and the second one in the 3-tone camo used during the KFOR deployment in the French brigade. I'll probably choose the latter.
The build is quite easy with no traps. The tracks will prove tedious to assemble as you need to glue 186 links plus the same amount of guide horns!
So far I built the crew and the driver compartments. The turre twill come later. The interior parts are basic as stated above and are hardly better than the Skif offering. No painting indications are given by Trumpeter so you'd better find reference pictures or the Skif instructions. While Trumpeter give you parts to fill the large compartment they apparently did not make a long research and did not look for accuracy. A lot is wrong but I did'nt try to fix all the mistakes, one) because I'm lazy, and two) because very few of the details will remain visible once the hull is assembled and the turret in place.
Here are the pictures.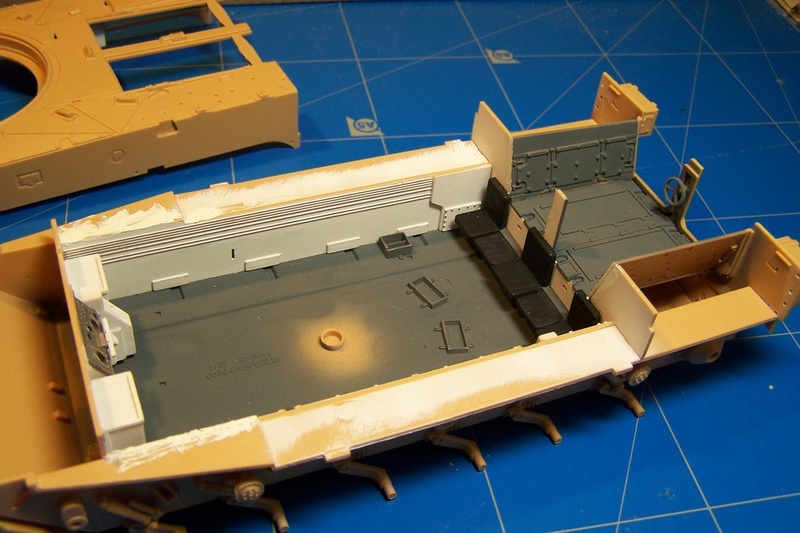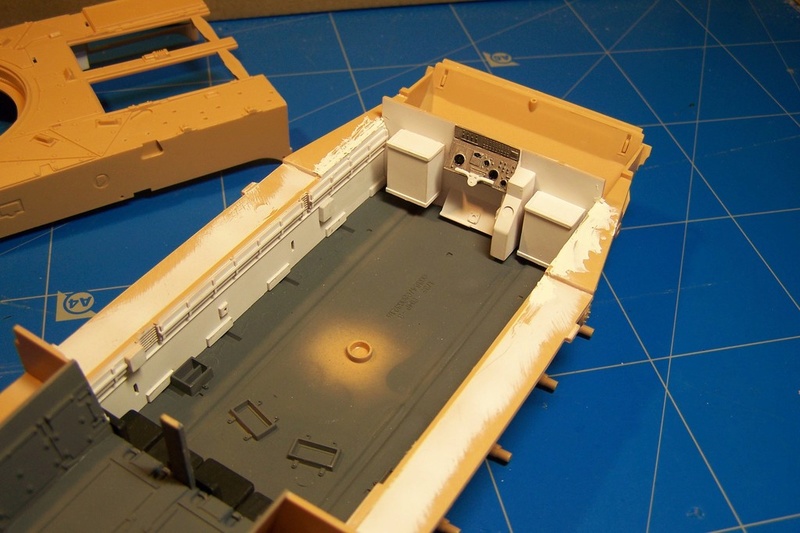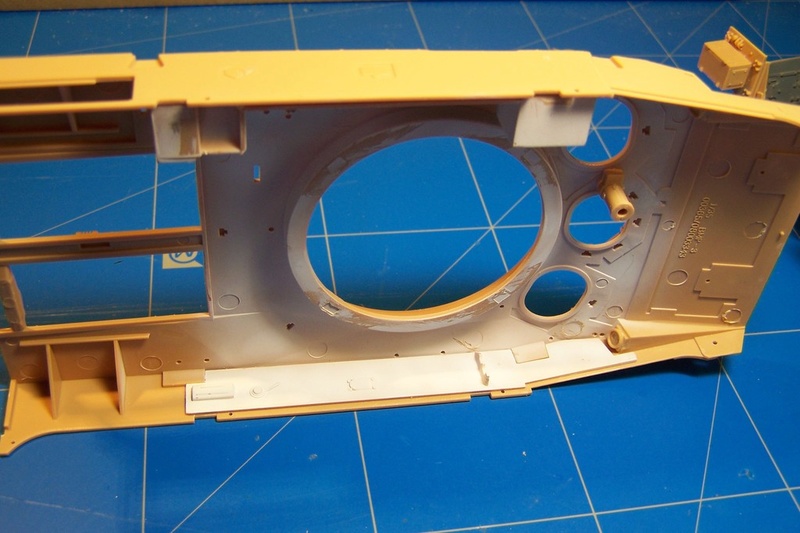 With a basic weathering before assembling the hull halves.